HIM FO BANNER: Please credit Rotton_Icons in your user info if you use this, I spent alot of time on it.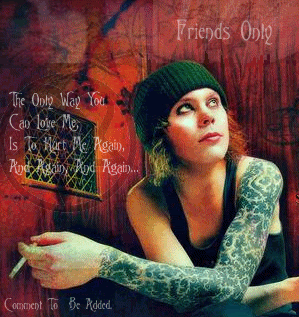 *Drool*

Andddd A COUPLE OF ICONS No cut, only 3.



Mickey from Narural Born Killers <33333333



Ville Valo <-------THIS ICON LOOKS DIFFERENT ON ANY OTHER COLOURED BACKGROUND THEN BLACK.




Edward Norton - American History X

And these are a few of my fav things ;p